20.04.2023
The Tom Collins is a gin cocktail that has been drunk for over a century. The history of the drink is somewhat obscure, but it is generally believed to have originated in the United States in the mid-18th century.
Tom Collins recipe
Ingredients (for 2 servings):
9 cl gin
3 cl lemon juice
3 cl sugar syrup
2 dashes of soda
ice cubes
2 lemon slices
Preparation:
Fill 2 highball glasses to the brim with ice cubes.
Add the gin, lemon juice, sugar syrup and soda. Stir carefully.
Garnish each drink with a slice of lemon.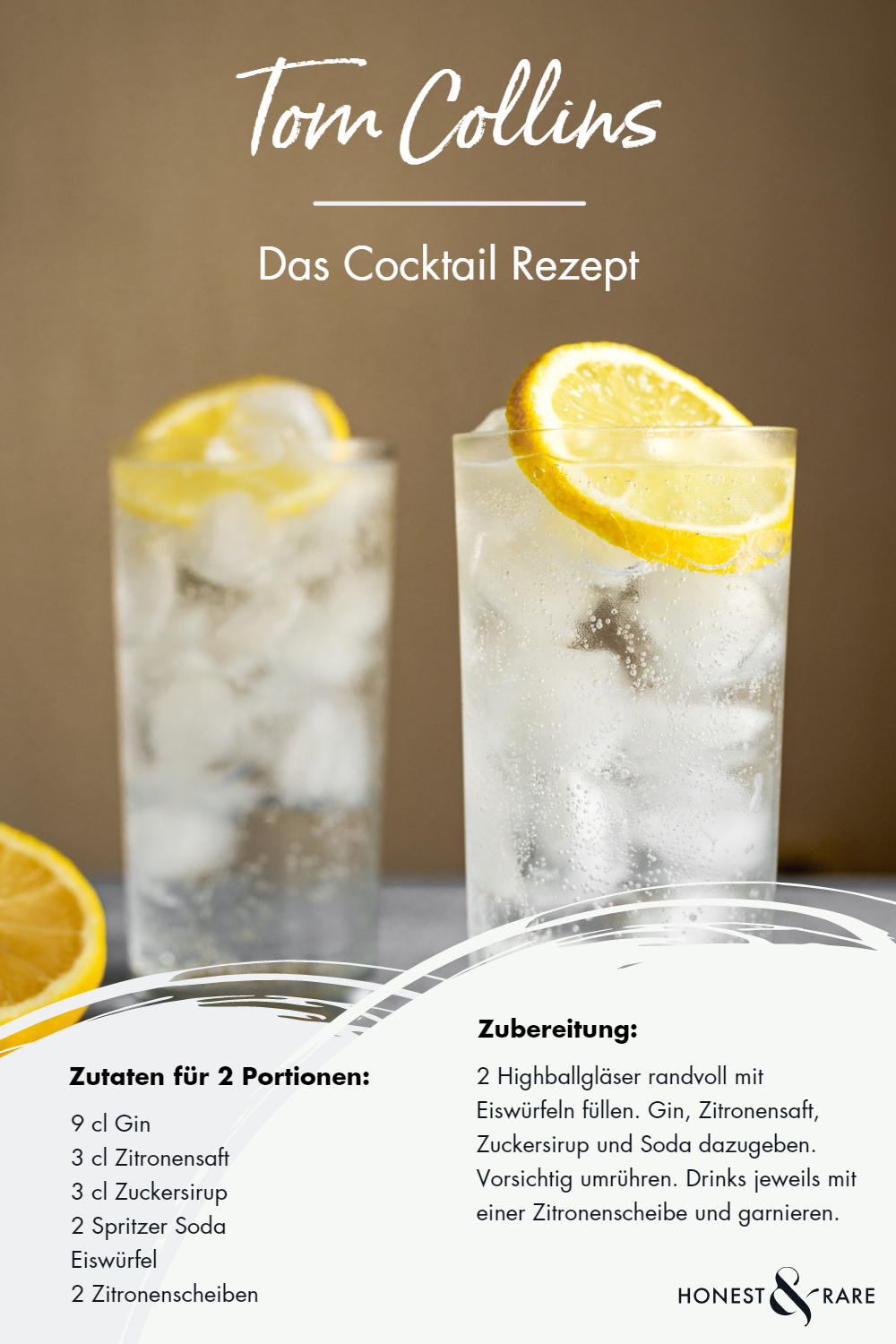 Things to know about Tom Collins
The name "Tom Collins" is said to come from a popular prank in which someone approached a friend and told him that a man called Tom Collins was spreading rumors about him. This often led to the friend going in search of Tom Collins, only to find that he didn't exist. The name was eventually transferred to the long drink, although the reason for this remains unclear.
The Tom Collins is said to have been one of legendary writer Ernest Hemingway's favorite drinks. Over the years, it has inspired a number of variations, such as the John Collins (with bourbon whisky instead of gin).