20.04.2023
The Bijou cocktail was first mentioned in Harry Johnson's 1900 book "New and Improved Bartender's Manual" and was a popular drink during the cocktail's heyday in the early 20th century.
The drink is sometimes referred to as a "triple" cocktail because it combines three different spirits: Gin, Vermouth (or vermouth) and Chartreuse.
Recipe for the Bijou cocktail
Ingredients (for 2 servings):
6 cl gin
6 cl sweet vermouth
6 cl green Chartreuse
2 dashes of orange bitters
lemon peel
Preparation:
Fill the cocktail shaker with ice.
Pour the gin, sweet vermouth, green Chartreuse and orange bitters into the shaker. Shake vigorously for 10-15 seconds.
Strain the mixture into two chilled cocktail glasses.
Garnish each with a lemon zest.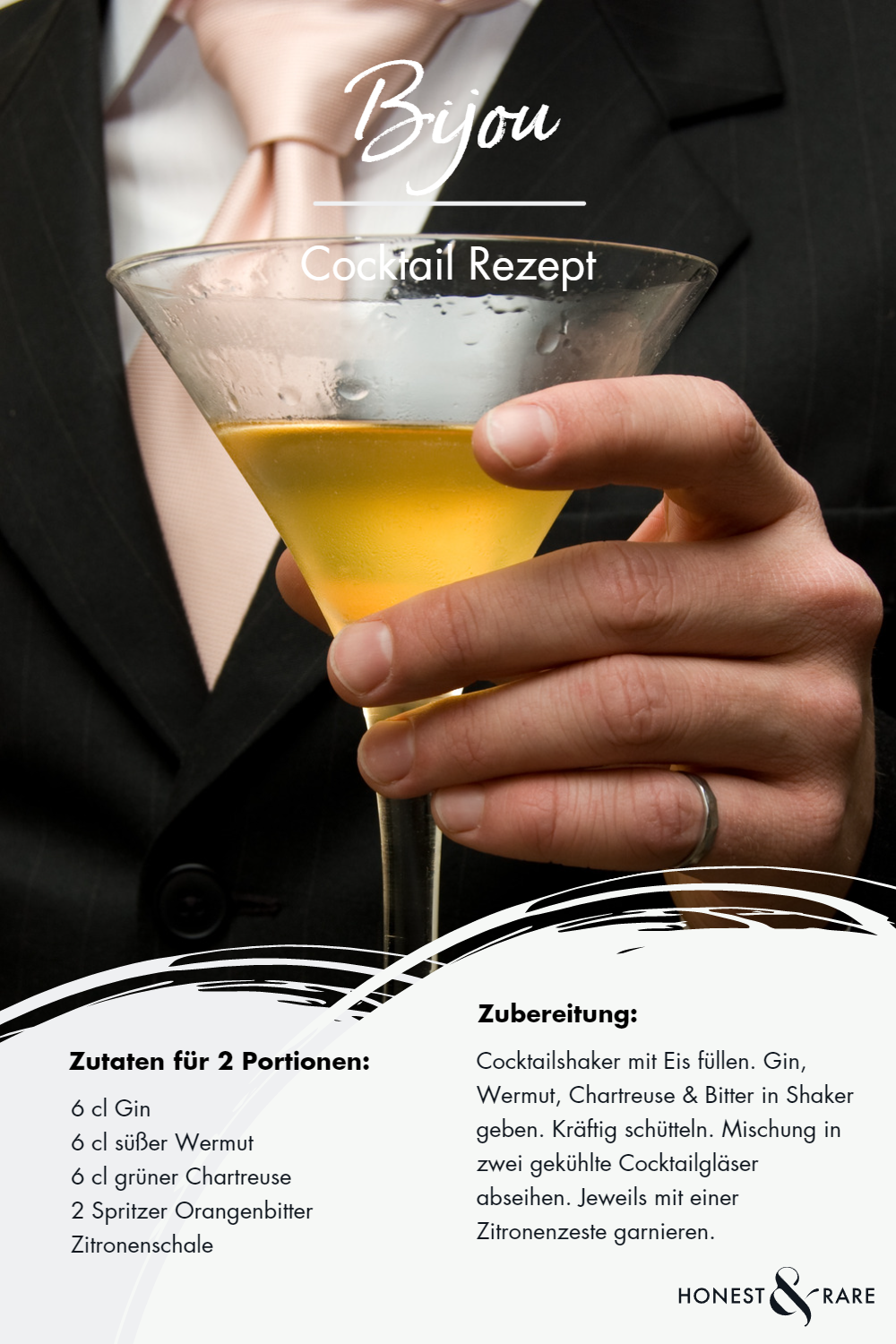 What is the best way to drink the Bijou?
The Bijou cocktail is best served in a chilled cocktail glass and is perfect for a warm evening or as a pre-dinner drink.
What does the Bijou Cocktail taste like?
It is a complex and flavorful cocktail that combines the sweet, herbal and botanical flavors of gin, sweet vermouth and Chartreuse.
Where does the name Bijou come from?
The word "Bijou" is French for "jewel". The cocktail was given this name because it shimmers in the cocktail glass just like a jewel.