20.04.2023
The Boulevardier is a classic whisky cocktail that dates back to the late 1920s. Its name is derived from the French word "boulevardier", which means "man who goes out on the town and visits fashionable places". The drink was popularized in America during Prohibition by American expatriates living in Paris.
The original recipe consists of equal parts bourbon, sweet vermouth and Campari, which gives the drink its characteristic bitter-sweet taste. It is usually served over ice with an orange peel.
The Boulevardier is often considered a winter cocktail, as its full-bodied and warming flavors make it an excellent choice for colder weather. However, it can also be enjoyed all year round.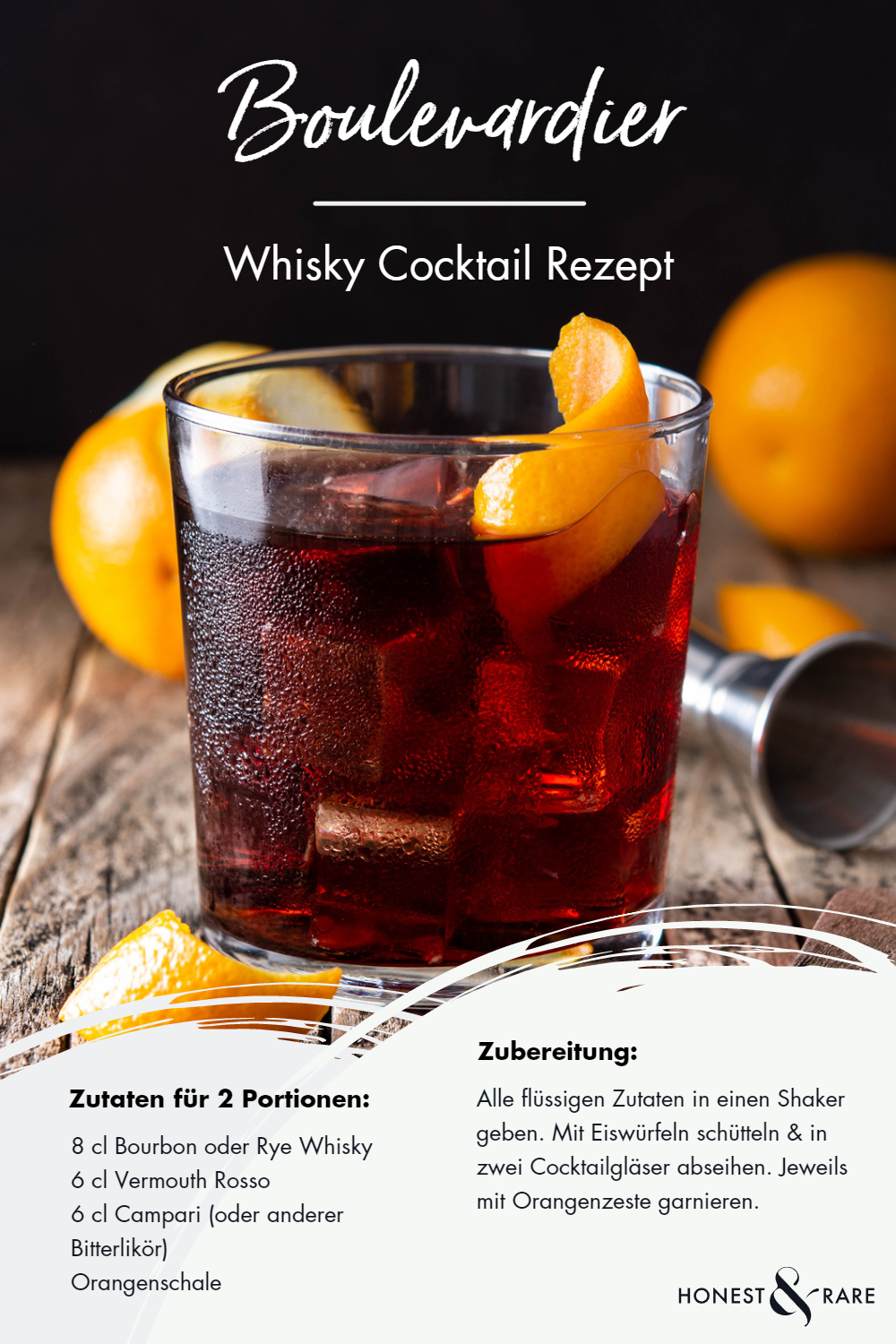 Boulevardier recipe
Ingredients (for 2 servings):
Preparation:
Pour all ingredients into a shaker.
Shake with ice cubes & strain into two cocktail glasses.
Garnish each with orange zest.