20.04.2023
El Presidente is a rum-based cocktail that originated in Havana, Cuba, in the early 1900s. The cocktail is best served chilled and is usually garnished with an orange twist or a cherry. It makes an excellent pre or post-dinner drink and is perfect for anyone who likes a sweet and fruity cocktail.
Recipe for El Presidente
Ingredients (for two servings):
9 cl white rum
4 cl dry vermouth
1-2 cl curaçao (or other orange liqueur)
1-2 cl grenadine
Preparation:
Fill mixing glass with ice.
Add white rum, dry vermouth, curaçao and grenadine. Stir until well chilled.
Strain into two chilled cocktail glasses.
Garnish each with an orange twist or cherry.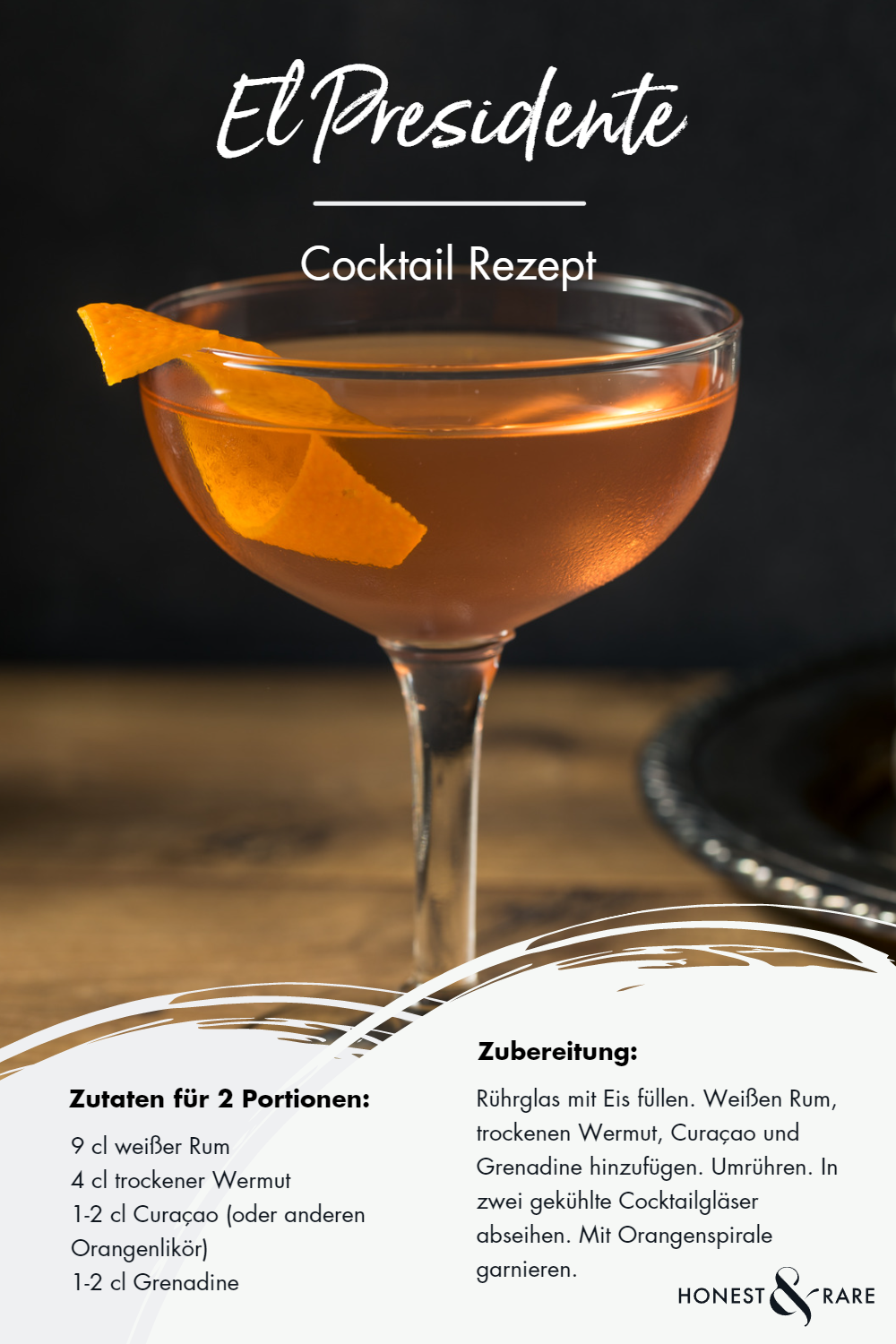 Things to know about El Presidente
It is believed that the cocktail was created in honor of Cuban President Mario Garcia Menocal, who was in office from 1913 to 1921. The name "El Presidente" means "The President" in Spanish, and it is said that the drink was one of Menocal's favorites.
During Prohibition in the United States, El Presidente is said to have been a popular drink, as many Americans traveled to Cuba to enjoy the island's nightlife and rum-based cocktails.