20.04.2023
The Godfather is a classic drink that has been enjoyed for decades. The long drink is believed to have originated in the 1970s. The drink is named after the Mafia classic "The Godfather", which was released in cinemas in 1972.
The Godfather is a simple drink consisting of just two ingredients - whisky and amaretto. This is why it is classed as a long drink and not a cocktail. The name of the drink is said to come from the combination of these two ingredients, which is reminiscent of the personality of the character Don Corleone - strong and sweet at the same time.
Godfather recipe
Ingredients (for 2 portions):
12 cl Scotch whisky
6 cl Amaretto
ice
2 cherries (optional)
Preparation:
Fill two old fashioned glasses with ice.
Add the whisky and amaretto.
Stir carefully. Garnish each with a cherry if desired.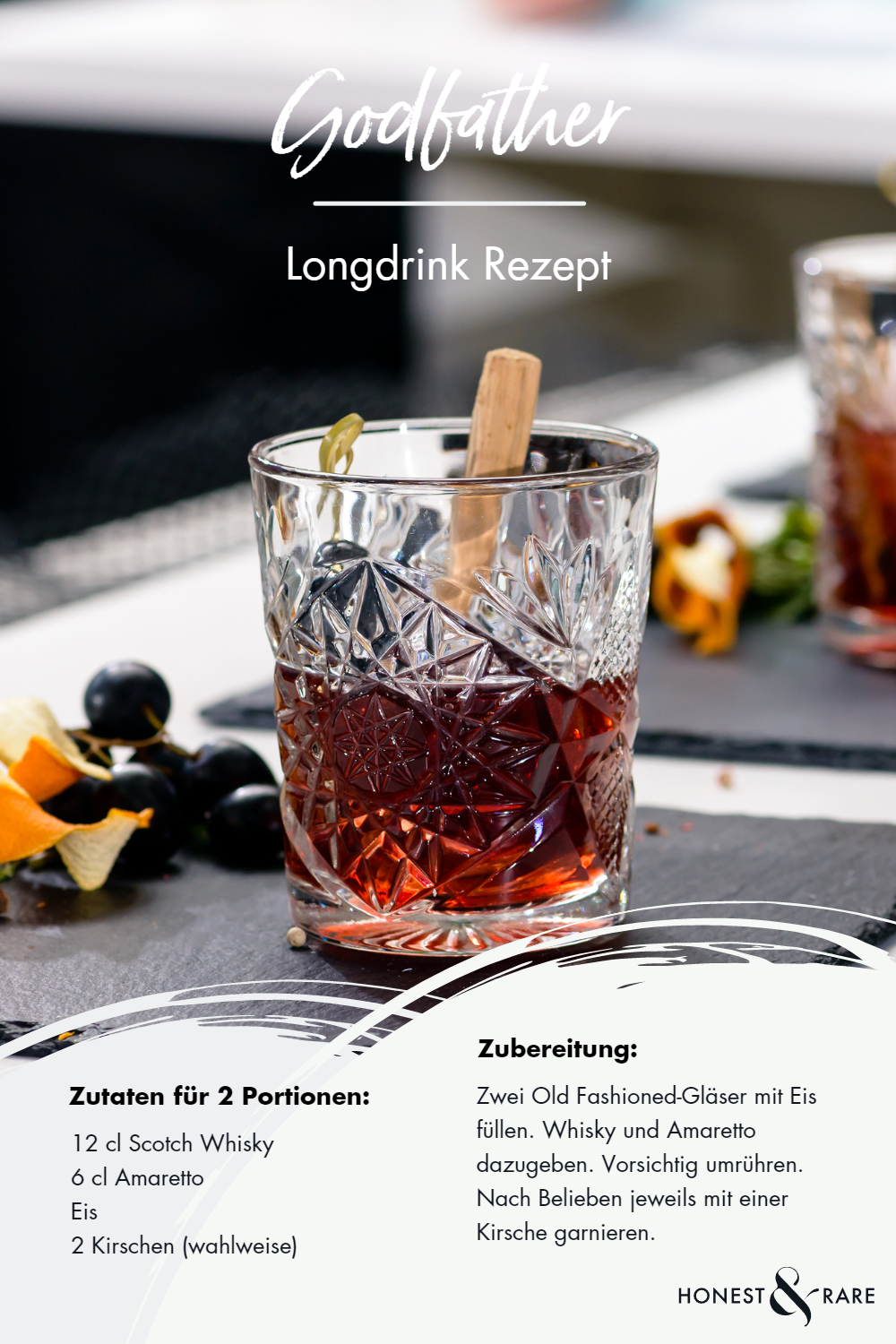 The Godfather is a popular drink for those who prefer a sweeter, smoother cocktail. It is best sipped, as the flavors develop and intensify as the ice melts.
Which whisky for the Godfather cocktail?
Traditionally, the Godfather cocktail is made with Scotch whisky. However, you can also use other types of whisky such as bourbon or rye, depending on your preference. The choice of whisky can affect the overall taste of the cocktail, so feel free to experiment with different varieties until you find your favorite.