20.04.2023
The mint julep is a whisky cocktail that originated in the south of the United States, more precisely in the state of Kentucky. Its history dates back to the 18th century, when it was first prepared with brandy or rum instead of the whisky that is commonly used today.
It is best enjoyed on a hot summer's day, as the refreshing mint and ice-cold bourbon make a perfect combination.
Mint Julep recipe
Ingredients (for 2 servings):
9 cl bourbon or rye whisky
2 tsp white sugar
10-12 fresh mint leaves
2 mint sprigs
Ice cubes Lime slices
Preparation:
Place the sugar and mint leaves in two tin cups or mule cups and mix briefly.
Add the whisky and stir.
Top up with ice cubes and stir until the sugar has completely dissolved.
Garnish each with a slice of lime and a sprig of mint.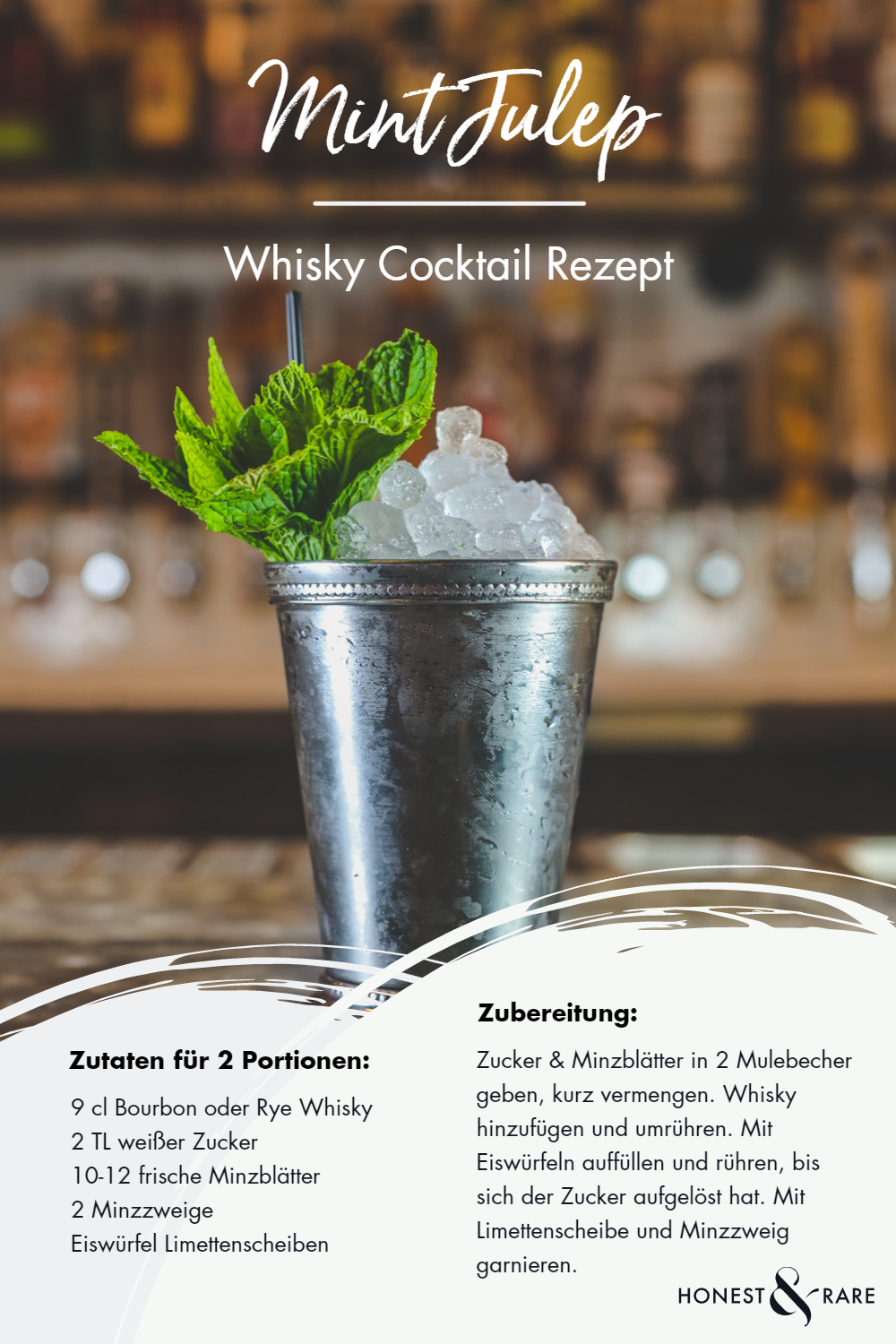 How is the mint julep served?
The drink is traditionally served in a silver or pewter mug filled with crushed ice and garnished with a sprig of mint. However, a mule mug or long drink glass will also work.
Interesting facts about the mint julep
The name "julep" is thought to come from the Persian word "julab", which refers to a sweet drink made from rose petals and water. The addition of mint to the drink probably goes back to the influence of African slaves who were brought to the southern states. The history of the mint julep is therefore closely interwoven with the history of slavery.
The Mint Julep is the official drink of the Kentucky Derby, where over 120,000 examples of the cocktail are served every year. The cocktail was also one of former US President Theodore Roosevelt's favorite drinks.