17.02.2023
The orange juice espresso is an unusual but delicious combination that may sound strange at first - but its taste is all the more surprising. This drink is a popular breakfast drink in Brazil, where it is known as "café com suco de laranja".
The acidity of the orange juice complements the rich and bitter taste of the coffee, making for a refreshing and energizing drink. Here is a simple recipe for making this drink at home.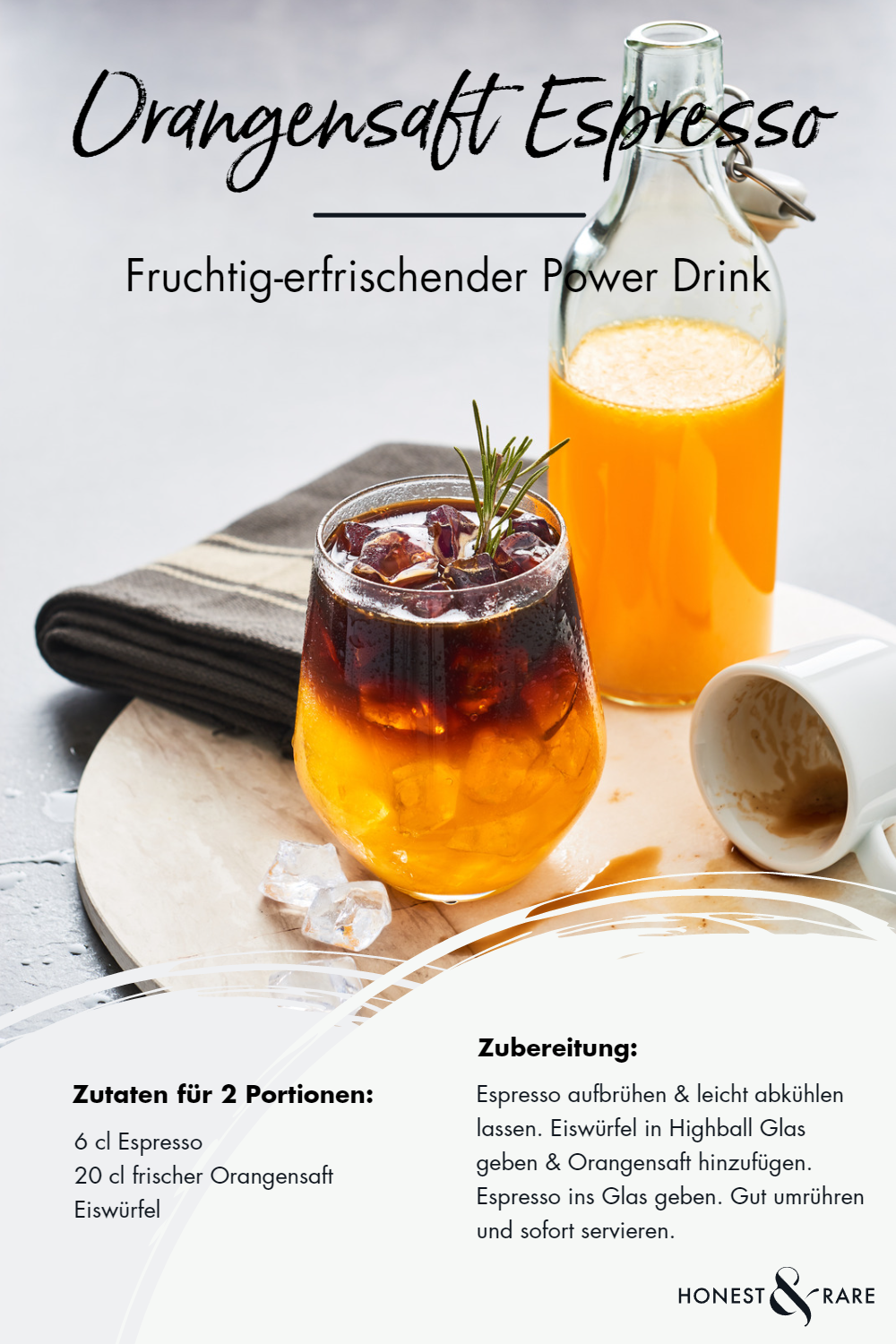 Recipe: Orange juice espresso
Ingredients (for 2 servings):
6 cl espresso
20 cl fresh orange juice
ice cubes
Preparation:
Brew the espresso and leave to cool slightly.
Pour ice cubes into highball glass & add orange juice.
Pour the espresso into the glass. Stir well and serve immediately.
The orange juice espresso is a great way to start the day with a boost of energy - and is also a perfect pick-me-up in the afternoon.
About the orange juice espresso
The origins of the drink most likely lie in Brazil. Brazil is the largest producer of coffee and oranges in the world, so it is only logical that at some point someone would come up with the idea of combining the two.
The drink is particularly popular in the state of São Paulo, where it is a classic breakfast accompaniment. It is believed that the drink became popular in the 1950s when Brazil had a coffee surplus and the government promoted the consumption of orange juice to boost the citrus industry. The combination of the two drinks became a local favorite and quickly spread throughout the country.
Today, the drink is a popular part of Brazilian cuisine and is enjoyed by people of all ages. It is usually served cold or at room temperature. Some variants are prepared with sugar, milk or condensed milk.