23.02.2023
The Prince of Wales cocktail is a true classic that was created in the late 19th century. The drink is named after the then Prince of Wales & later King Edward VII. It is believed to have been invented by a bartender at the Savoy Hotel in London as a tribute to Edward's coronation in 1902.
This delicious and sophisticated cocktail is the perfect choice for special occasions.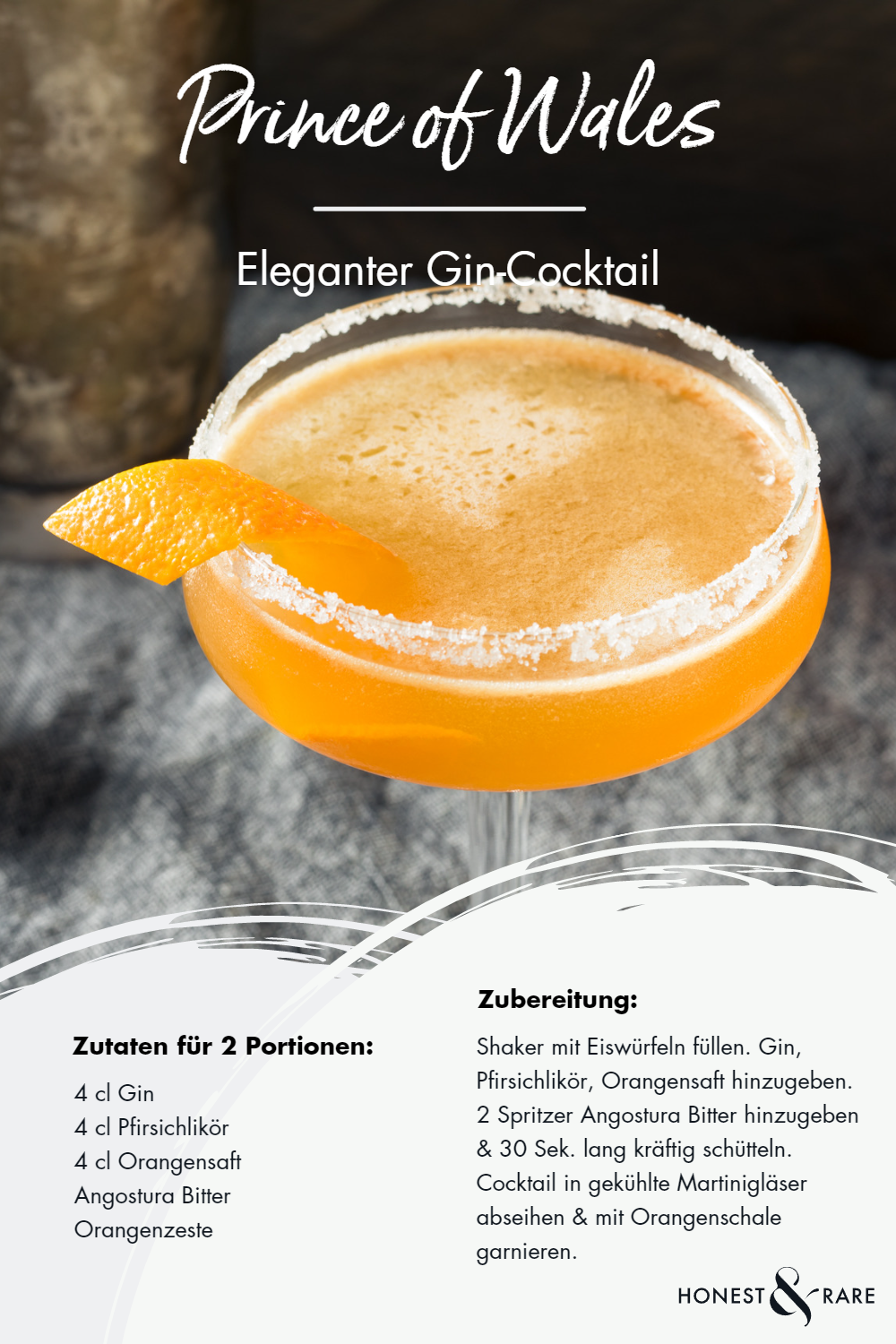 Prince of Wales cocktail recipe
Ingredients (for 2 servings):
Preparation:
Fill the shaker with ice cubes and add the gin, peach liqueur and orange juice.
Add two dashes of Angostura Bitter and shake vigorously for 30 seconds.
Strain the cocktail into chilled martini glasses. Garnish with an orange peel and serve.
How does the Prince of Wales taste?
The Prince of Wales delights with its tart, citrusy taste. It is slightly sweet and tart, with a smooth finish that once again brings the orange notes to the fore.