20.04.2023
The Sazerac cocktail has a rich history that can be traced back to New Orleans in the mid-19th century.
It is traditionally served in a chilled glass rinsed with absinthe and garnished with a lemon peel. The Sazerac is a sophisticated drink that is perfect for a special occasion or as a nightcap. It also goes well with spicy or savory dishes.
Sazerac recipe
Ingredients (for 2 portions):
Preparation:
Pour the whisky, cognac, sugar syrup, Angostura Bitter and absinthe into a mixing glass & stir well.
Fill 2 tumbler glasses with ice cubes and add the vermouth.
Strain the cocktail mix into glasses.
Garnish each drink with a lemon zest and serve.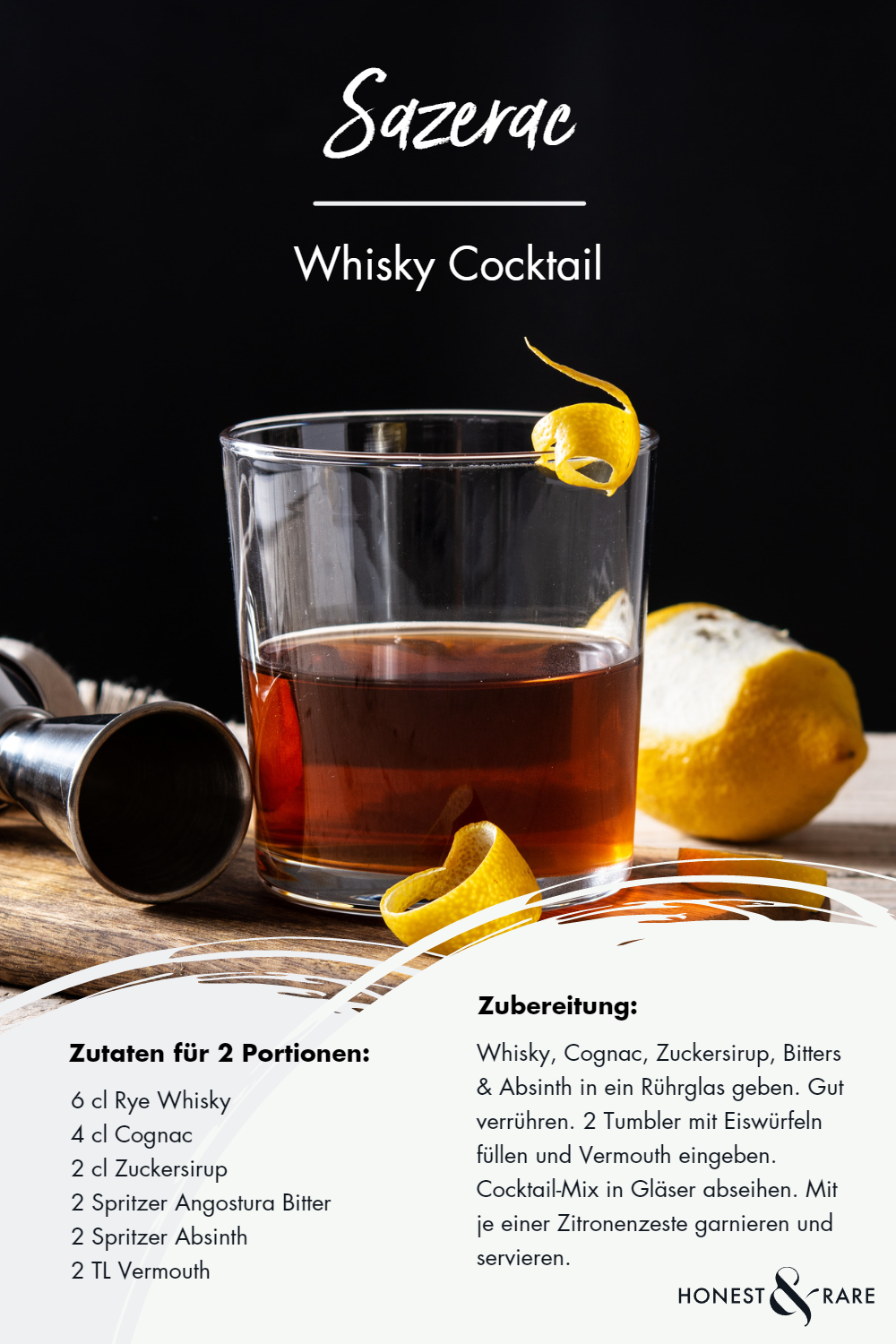 The history of the Sazerac
It is believed that the Sazerac originated in the mid-19th century at the Sazerac Coffee House in New Orleans, which was a popular meeting place for locals and visitors. The coffee house was founded in the mid-19th century by a Creole merchant named Antoine Peychaud.
Peychaud is not only associated with the Sazerac de Forge et Fils brand, known for its cognac - which was originally used as the base for the Sazerac. He is also credited with the invention of Peychaud's Bitters, another important ingredient for the cocktail.
It is believed that the Sazerac cocktail was the first cocktail to be made with bitters. It was also once considered the official cocktail of New Orleans. In 2008, the Louisiana state legislature even passed a resolution declaring the Sazerac cocktail the official cocktail of New Orleans and emphasizing its importance to the city's history and culture.
Today, the Sazerac remains a popular cocktail in the city and around the world.