20.04.2023
The French 75 is a refreshing and sparkling cocktail that is perfect for parties, celebrations or an extravagant night out.
The original recipe for the French 75 consisted of gin, lemon juice, sugar and champagne. Over the years, however, a number of variations of the cocktail have been created, in which cognac or brandy is often used instead of gin.
French 75 recipe
Ingredients (for 2 portions):
9 cl gin
3 cl lemon juice
3 cl sugar syrup
Champagne (or other sparkling wine)
ice cubes
Lemon zest to garnish
Preparation:
Place ice cubes in a shaker.
Pour in the gin, lemon juice and sugar syrup & shake vigorously for approx. 10-15 seconds.
Strain the contents through a bar strainer into two champagne flutes.
Top up with champagne and garnish with lemon zest.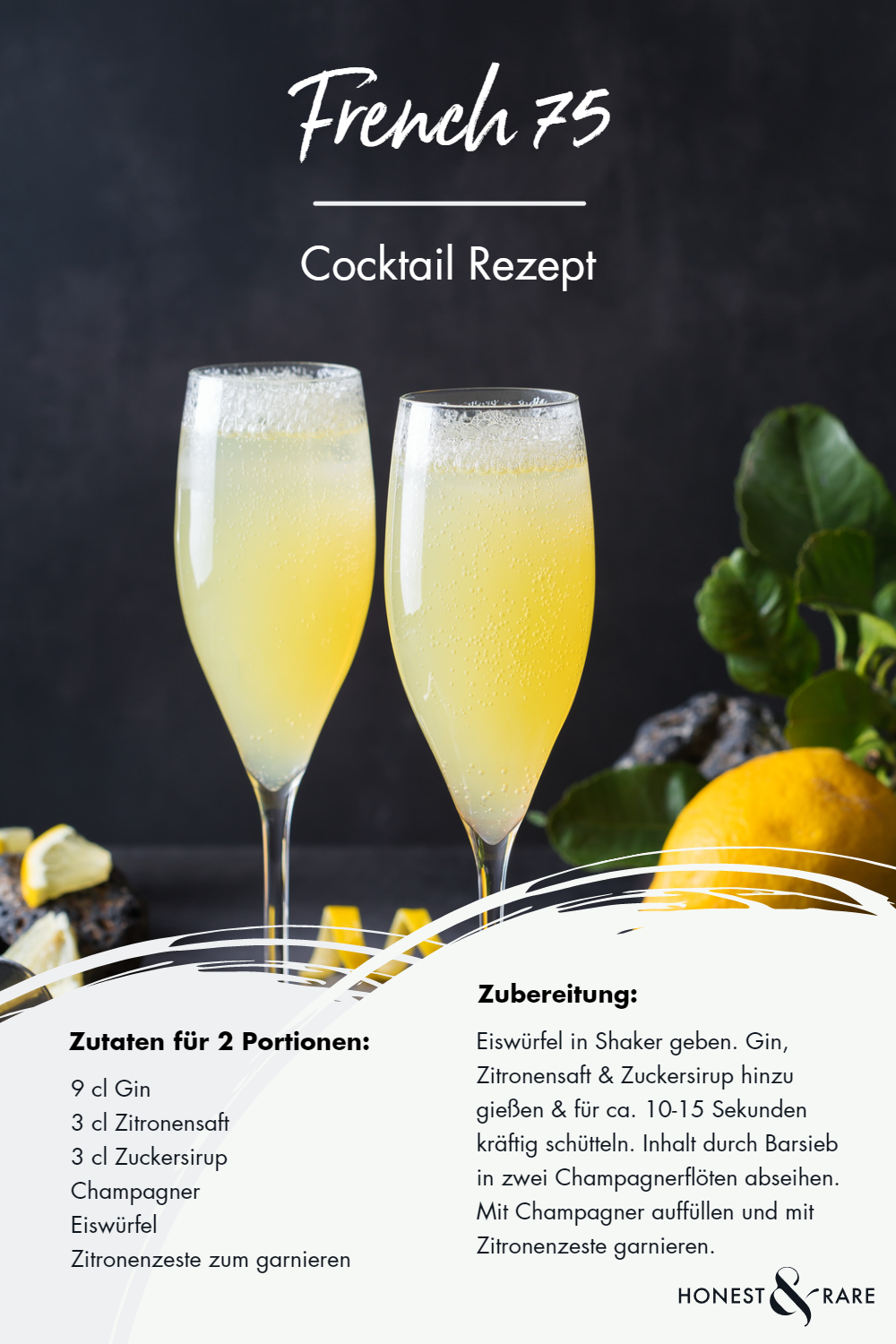 The history of the French 75 - Military & Hemmingway
The French 75 has been around for over a century. It is said to have originated in Paris during the First World War and was named after a French artillery cannon called Canon de 75 modèle 1897. It was known for its powerful impact.
The cocktail was created to celebrate the Allied victory over the Germans. Perhaps this also explains why the cocktail is less common in this country than in our neighboring countries.
But not only that. Hemmingway, the sipper among writers, is also once again associated with the cocktail. During his time at the Ritz in Paris, he is said to have been more than fond of the French 75.