20.04.2023
The Painkiller cocktail is a tropical drink that originated in the British Virgin Islands in the 1970s. The cocktail got its name because it was supposed to relieve the pain and stress caused by daily life.
Legend has it that the Painkiller was invented by a bartender named Daphne Henderson in the Soggy Dollar Bar on the island of Jost Van Dyke. The bar was so named because patrons had to swim to shore and pay for their drinks with wet money. The Painkiller quickly became a popular drink in the bar and throughout the Caribbean.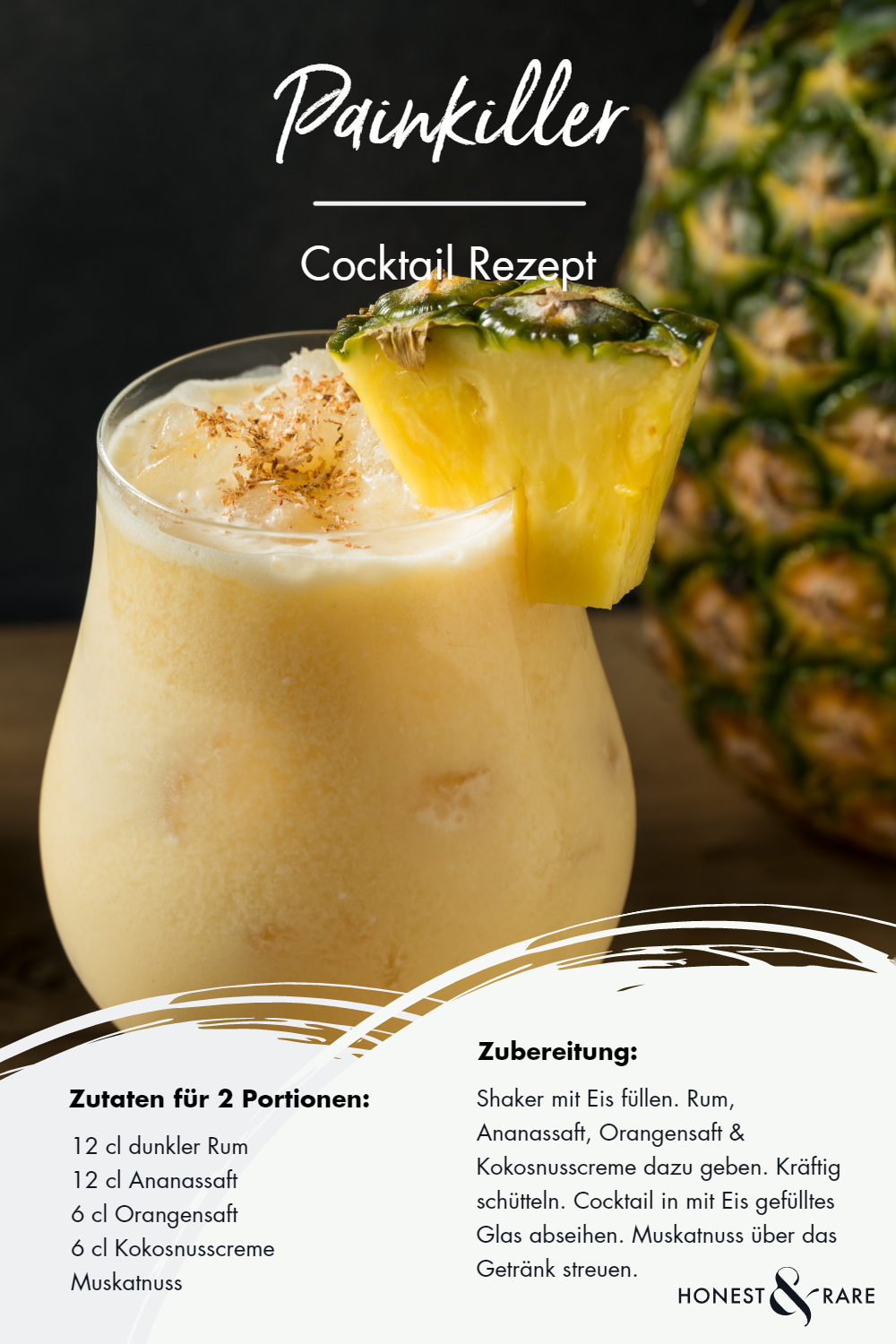 As a rule, dark rum is used for the Painkiller cocktail, but white rum is also used in some variations. The drink is usually garnished with a pinch of nutmeg, which gives the cocktail a spicy aroma.
The Painkiller is best served on a hot summer's day, preferably on the beach or by a pool. It is a refreshing and easy to drink cocktail that goes down well.
Painkiller cocktail recipe
Ingredients (for 2 servings):
12 cl dark rum
12 cl pineapple juice
6 cl orange juice
6 cl coconut cream
nutmeg
Preparation:
Fill the shaker with ice. Add the rum, pineapple juice, orange juice and coconut cream.
Shake vigorously for about 10 seconds to mix the ingredients.
Strain the cocktail into a glass filled with ice.
Sprinkle nutmeg over the drink.